What if sales was actually what saved you?
It's time to "Flip the Script"!
And start seeing sales as the doorway to an amazing future ... for you AND your clients!
So is it finally time?
To end once and for all the feeling in your gut everything in your business would be amazing … if you just didn't have to sell?
I get it: You can talk a blue streak about what you do. But when it comes time to ask even your ideal prospects to work with you … something clicks off.
You lose your excitement, lose your way, even freeze up.
You can't articulate your value so they balk at your rate.
You muster your courage, but still sputter and stammer through it.
They "like" you and think you're amazing … just not amazing enough to buy.
Because you simply don't know how to message, frame and position what you do, so they not only get excited about it. But love it ... AND invest in it.
Because your main problem isn't about being good at what you do (you're amazing!)
Your main problem is finding a way to communicate your SEDUCTIVE SIZZLE! So your ideal prospects get that YOU can take them from the life they dread to the life they dream of.  So they just don't "like" was you do ... they WANT what you do! So all of your offers and conversations:
Light you up and fill you with confidence because you're crystal clear on your value.
Excites, inspires and amazes the people you're talking to.
And prompts them to invest in your products and programs at a rate that accelerates the path to the business and life you've always wanted.
Now you might think there's no way for regular folks like us to make this miracle happen. But there is!
The key: Instead of trying to "get" your prospects to buy (which feels awful), you position what you offer as the fastest path to THEIR dream. Which feels awesome -- and pays off huge!
And this isn't limited to face-to-face or phone discussions, but can have a massive impact on all your most exciting profit-boosting opportunities:
Messaging

That creates instant connection and grabs the attention of your ideal prospects.

Positioning

that creates a fast flood of desire and excitement for the outcomes you create and difference you make.

Seductive Talks

That not only captivate your audience, but prompt them to respond with their wallets (instead of pats on the back)

Webinars

That not only build your list but attract sign-ups, enroll clients and make money!

Compelling Copy

That captures their attention, showcases your unique value and converts prospects into clients customers and cash!

Profitable Lanches

That position you as an authority in your market, and create a flood of revenue time after time!
And a Captivating "Seductive Close"

That moves them to "Yes" instead of "maybe later".
Because when you're able to 'Create a Craving' for everything you offer:
You create desire for your programs with the first words out of your mouth!

You create an "Instant Yes" that moves them to quickly see you as the solution they've been searching for!
You not only enroll way more clients, but deliver them to the dream they want most.
So with every offer, your response goes through the roof. Your profits accelerate. And your business takes you where YOU want to go.
JUST IMAGINE ... if sales (and closing sales) was no longer a nightmare?
IMAGINE ... you welcomed every opportunity to offer your products and programs because you KNEW they were a doorway to everything your prospects wanted?
AND IMAGINE ... your prospects greeted your offers with gratitude and excitement, instead of resistance and resentment?
So instead of focusing on price, they only saw the powerful things you could do for them, and the amazing places you could take them!
What if you could finally Flip the Script?
And leave the frustrating sales struggle behind by embracing the lucrative, fulfilling new experience of positioning all your offers as the
Gateway to a Dream!
I'm opening space in my business for a limited number of dedicated entrepreneurs to make this powerful leap. And experience the difference this level of support, strategy and accountability can make. So instead of wondering why you struggle, you can accelerate your profit and freedom so your business delivers the life YOU want.
And discover the powerful leap that's possible when you
"create the craving"

for everything you offer!
Because when you know how to start with what your prospects ALREADY want, you're halfway to "Yes!" before you speak a single word.
Because when you put what your prospects want front and center – they see your gifts, your genius and your offer as the fastest path to their DREAM.
And when you apply these keys to DESIRE to all your promotion, your profits soar!
So instead of desperately chasing after clients … they enroll in your offers in record numbers.
"Doubled my conversion rate!"
"Rob not only helped me double my conversion rate on sales. But I now have a very clear and doable annual marketing plan I can repeat, year after year. That will grow, year after year.""My goal is to take my business to a million dollars a year and beyond. And because of Rob's help, I know I will get there!"
SUSAN GREGORY
Daniel-Fast.com
" ... brought in over six-figures!"
"Rob's guidance completely changed my business and took it to the next level! It was the missing piece I'd been searching for!
I transferred the closing skills I discovered working with Rob to my 3-day event, where I closed 75% of the buyers in the room and brought in over six-figures. This would NOT have happened without his help. Thank you Rob!"
ANDREA BULLARD
AndreaBullard.com
"From hobby to six-figure business!"
Sometimes it hard to believe it's really happening to me! With Rob's amazing messaging and strategic support, I've turned my hobby into a six-figure business in 18 months!
My revenue from first quarter this year is NINE TIMES HIGHER than it was 2 years ago. The possibilities are endless, and my future is in my own hands! And for that I am forever grateful.
VERONIQUE PRINS
Jezaakvoorelkaar.nl
So if you're truly motivated ...
... to finally create the seductive messaging and offers that move and inspire your ideal prospects to invest with you in a big way. And intrigued by the possibility of mastering how to prompt your prospects to want what you offer, so they buy what you offer ...
... I'd love to talk to you! Here's how it works!
Step One:
Click the button below and fill-out our simple Questionnaire. (The sooner the better. The available spots really are limited.)
Step Two:
I personally take the time to review every single Questionnaire submitted.
Step Three:
If it looks like you're in a place where you can benefit from the power of creating seductive offers that enroll more clients and make more sales, I will get back to you to schedule a 30-minute phone chat.
Step Four:
During this call, we will explore:

Where you are now
Where you want to go
What you believe is getting in the way.
Look at pathways to move through your challenges, and deliver you to your most important goals (even if everything you've tried before has failed).
And finally:
We'll review avenues to the support, accountability and training that can catapult your path to clients and cash not someday … but now!
Even if you believe you're not ready for one-on-one coaching, fill out the Questionnaire anyway. There are other possibilities which might be exactly what you've been searching for.
It's an amazing opportunity to discover how to position yourself as the indispensable bridge to your ideal clients' goals.  So they can stop dreaming about the life they want. And start living it!
So if it's finally time to:
Enroll more clients.
Sell more products and programs.
Fill your events and workshops.
And build a business that supports you to achieve your dreams ...
,,, while your products and programs support your clients to achieve theirs
And do it in a way that's exciting, inspiring and fulfilling —  complete your Questionnaire now!
"Rob I can't thank you enough!"
"Rob's genius for marketing psychology is positively uncanny. In my very first high-end coaching launch, Rob's strategies helped me pull in over $10,000 in just a few hours. Later, his seductive ideas helped me enroll as many as 11 new clients in just a few days' time.You can't put a value on the level of confidence his one-of-kind strategies provide. Rob, I can't thank you enough. You are magic!"
ANN CONVERY
Ann Convery.com
"Closed $35,000 in sales!"
"Within the first 30 days of working with Rob, I closed $35,000 in sales as a result of the branding message he developed. But that's just the start! The best part was the extraordinary engaging tag lines, that communicated exactly what I do and the results my clients would gain."The brand theme that Rob created for my sponsorship resulted in 120 warm leads, 3 new clients and far more to come."
JANE POWERS
JaneMPowers.com
And the amazing thing is: When you help make someone else's dream come true, you help make yours come true as well.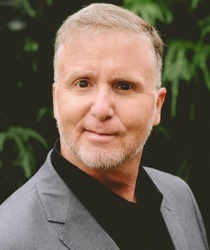 When you know how to message the magnitude of what you make possible with clarity and conviction, they gladly, willingly and gratefully say Yes to you.
Because without you, they will continue to struggle, continue to search, continue to resign themselves to a life of less. But with you … there's no limit to what they can achieve.
So complete the questionnaire now! I'd love to show you that when you position your seductive sizzle as the Gateway to Your Prospects Dreams, you get to live your own as well!
All the best,

Save
Save
Save
Save
Save
Save
Save
Save
P.S. - Whether you know that one-on-one attention is exactly what you need, or you're not quite ready to make that leap, let's hop on the phone.  There's a good chance there's something that's perfect for you to take that leap in your business you've been longing for!
Complete our Success Questionnaire now!
P.P.S. - If you really want to grow your business, work with more clients, and make a bigger difference, the big thing standing your way is converting more interested prospects to satisfied clients.  Let's jump on the phone and find a way to make that happen for you!
Complete our Success Questionnaire now!
Save
Save
Save
Save
Save
Save
Save
Save
Note: This is not a get rich quick program. We believe the most valuable programs are those that show you how to frame your value to the audiences that need you, so you can make a bigger impact in the world while growing your business. We don't make any guarantees about your own results, because we believe your results in life are up to you. Agreed? Our mission is to support you by providing great content to help you identify your value and get in front of the people who need it. All of our terms, policies and disclaimers can be accessed via the links below. As always, apply yourself, over deliver and add value.